What the Rent & Mortgage Cancellation Act Would Mean for Landlords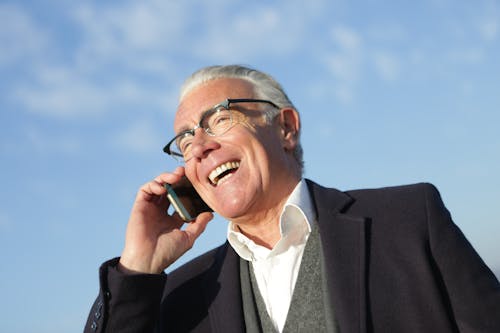 Coronavirus has shown us more than ever that landlords need to be aware and active with what's happening on a legislative level in their state, and even nationally. If you own a property in a city you don't live in, will the local government even care about what you have to say? Or will they prioritize the tenants, since this is their voting base?
So, if you're an absentee landlord and can't vote, the only options open to you are going through a lobbyist or giving politicians campaign contributions. You may not see this as worth the money, but if you want real representation of your interests, it's absolutely necessary. A lot of recent legislative developments have shown just how crucial this kind of representation is to protect the future of rental businesses.
What are the consequences if landlords don't become more politically involved? Here are some of the ways in which state regulations have been increasingly impacting the rental industry and landlords' ability to make a living, and could continue to do in the future:
Rent Controls
Rent controls – something many states are introducing to keep landlords from raising rents – are just one example of this. While it's meant to protect vulnerable and low-income tenants, rent controls actually stymie the rental industry as a whole.
New York City is a classic example of this. Rent-controlled properties usually fall below market rates, which means that landlords won't be able to maximize their investments, nor will there be any incentive to update their properties' amenities. For developers, low profits on rent-controlled properties also create a lack of resources or funds to justify new property developments.
Tenant Screening Laws
Tenant screening laws are another example: just look at Seattle's "first come, first served" renters law. This makes it so that landlords have to take the first applicant that meets their criteria, regardless of whether a better tenant comes along later. Never mind their credit score or criminal history! These provisions make Seattle one of the most challenging places in the country in terms of landlord rights, alongside California.
Rent and Mortgage Cancellation Act
The newest threat to landlords' livelihoods is the Rent and Mortgage Cancellation Act, proposed by Minnesota congresswoman Ilhan Omar. While the bill seeks to provide support to those who are struggling due to the pandemic, it proposes some serious limitations that landlords should be concerned about.
The Rent and Mortgage Cancellation Act to Congress aims to institute the cancellation of rents and home mortgage payments for an individual's primary residence throughout the coronavirus pandemic. The Act would allow renters and homeowners to forgo rent and mortgage payments, without accumulating any debt or experiencing a negative impact on their credit rating or rental history. For landlords and mortgage providers, a relief fund would be established to help cover any loss of income due to the non-payment of rents.
The proposed act is also very strict on what landlords can and can't do during this time, which could potentially result in huge losses in the future for rental businesses. As an example, let's break down some provisions from the Act's Landlord Relief Fund:
You May Not Increase Rent for 5 Years
During the suspension period, the tenant is not required to pay rent, and the landlord will not be allowed to collect rent from any property. A five-year rent freeze also implies that the monthly rent for the unit may not be increased from the date of the enactment.
The main issue with this provision is that it doesn't take into consideration possible increases in cost of living, property taxes, insurance, and general expenses in the future. Within this period, landlords will also not be allowed to charge any fines for late payments or non-payments.
Rent Controls and Just-Cause Evictions
Tenants may be evicted only for just cause, and only pursuant to advance written notice by the landlord of such just cause (e.g. violation of the lease agreement).
So, what if a landlord wanted to terminate the lease to sell their property? It's not going to be straightforward, and by doing so, they would risk violating the provisions of the Act.
Admission Restrictions and Limitations on Tenant Screening
Late payment or non-payment during the pandemic can't be used as grounds for an eviction or lease termination.
Landlords with properties that become vacant would also need to coordinate with public housing authorities to rent out their property. The Source of Income Discrimination and Admission clauses outlined in this Act basically mean that the government can assign landlords new tenants, regardless of their credit or criminal history.
Keep in mind that violation of any of these rules will result in the government recollecting the entire relief fund altogether. All of this would be incredibly burdensome for landlords everywhere in the US, if the Rent and Mortgage Cancellation Act were to be passed.
Any of these kinds of legislation could have a huge impact on your business, so ask yourself: is becoming more politically active worth it? It should be.
Image Courtesy of Andrea Piacquadio